Dreamweaver Nests are handcrafted works of art built with sustainable Northern Wisconsin and Michigan materials.  The artist and engineer creates these custom pieces to harmonize with the environment and to provide her clients with the ultimate natural escape.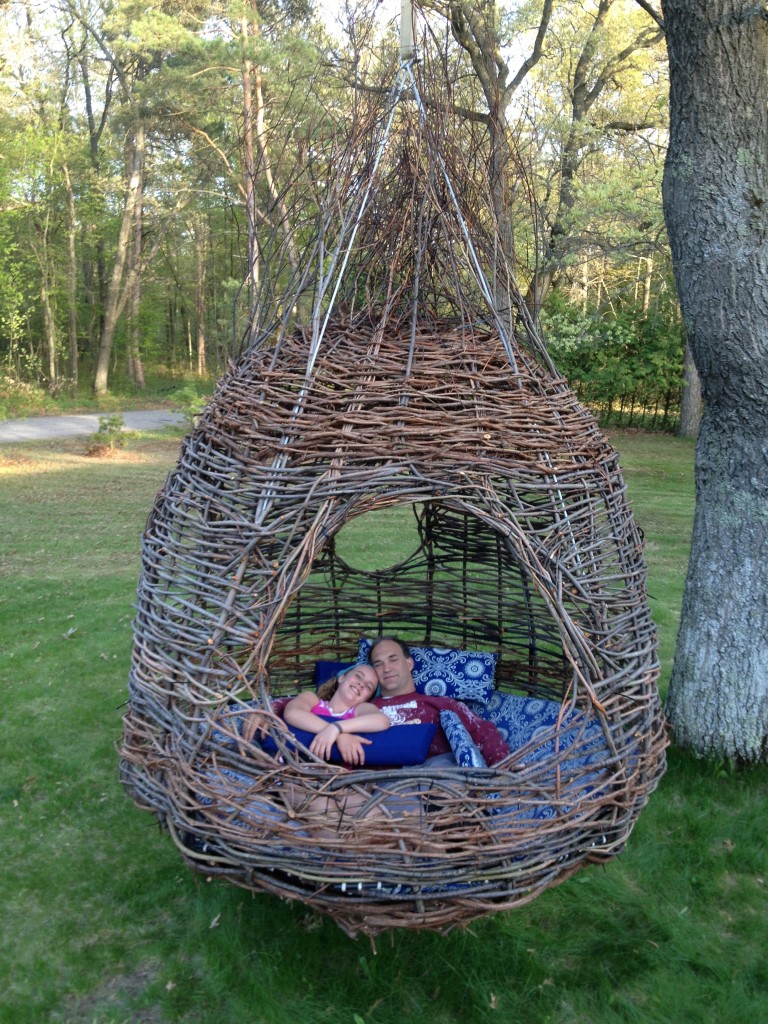 Father and daughter take a well deserved rest after hanging the nest from the beautiful Oak tree outside the workshop.
 Willowbee is complete.  If the snow ever melts this human nest is ready for guests.